Train Transfers To and From Mallorca Airport



Mallorca International Airport Train Transfers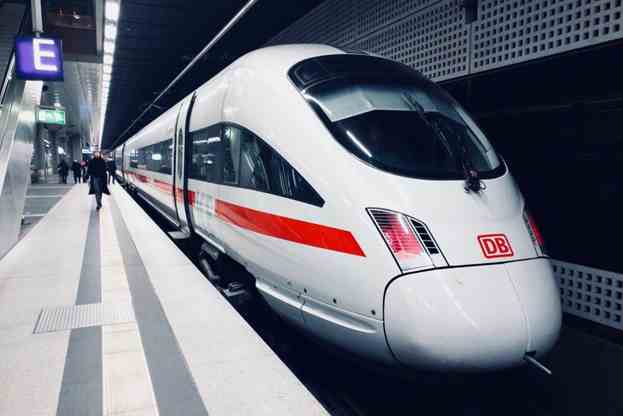 There are no trains from Mallorca Airport, but there are two reliable and frequent bus services taking visitors to their onward destinations. The airport doesn't have a train station, but there are trains running from a central train station in Palma.
Palma is just an 8 kilometers/5 miles journey from the airport, and by bus the trip takes only 15 minutes. Line 1 and Route 21 services are operated by the municipality of Palma de Mallorca and are a cheap option. The bus stops in the airport complex can be found just opposite from the car parking area, namely on the ground level of the check-in and arrivals areas. Line 1 operates daily every 15 minutes during the winter and every 12 minutes during the summer months, while Route 21 stops at many hotels, so it takes a little longer. This service runs daily every 30 minutes throughout the year.
The Placa d'Espanya train station, or, as it is also known, the Estacio Intermodal, is situated in the center of Palma and is operated by Transport de les Illes Balears. There are nine stations, which are served by a metro line train service. The metro line was only constructed between 2005 and 2007, so provides a modern form of transport linking Palma from its underground station with various towns and resorts on the island. While there are no trains from Mallorca Airport, in Palma services run from around 06.00 hours to just past 23.00 hours, covering destinations like Sa Pobla, Marratxi, Inca and Manacor.
During the day services run quite frequently, but during early morning and later at night as well as on Sundays train services operate at 30 minute intervals. While the suburban lines travelling three times an hour to Manacor are becoming more and more popular, one of the oldest services on the island, the Soller train, has always been very popular. The vintage train has made its journey across the mountainous terrain since the early 20th century.
The famous train, with its carriages constructed mainly with wooden interiors, rattles across the plains and steep mountain ranges through no fewer than 13 tunnels. Inaugurated in April 1912, the service had initially only two trains, the Soller and the Palma, but later more trains had to be added to cope with passenger numbers. In 1929 the network became electric.
Connoisseurs of railway journeys rank the journey to Soller as one of Europe's finest railway experiences. On the way into the mountains the train stops at picturesque towns and villages, where tourists can hop off and on to do their sightseeing and to pop into the many gift shops and cafes along the way.
Mallorca Airport trains may be a wash-out, but the Soller train makes up for it with the Panoramic tour, a once a day service that allows tourists to make the most of the spectacular sights at a stop called Mirador Pujol d'en Banya. Other Soller trains run more frequently to destinations like Santa Maria, Caubet, Bunyola, Can Tambor Stop or Son Sardina. A return ticket for this train costs around €11.00, while a single adult ticket costs approximately €6.50.
Using the metro line for a day's sightseeing is not a bad idea. You'll get a good first impression of the whole island and can stop off along the way, making a mental note of places of interest that you'd like to visit again on another day.
Although there are no trains from Mallorca Airport, the bus services make onward travel so cheap and convenient that trains are more of a bonus than a necessity on Mallorca island.
For further information about Mallorca Airport trains, please visit the official airport website at www.aena.es