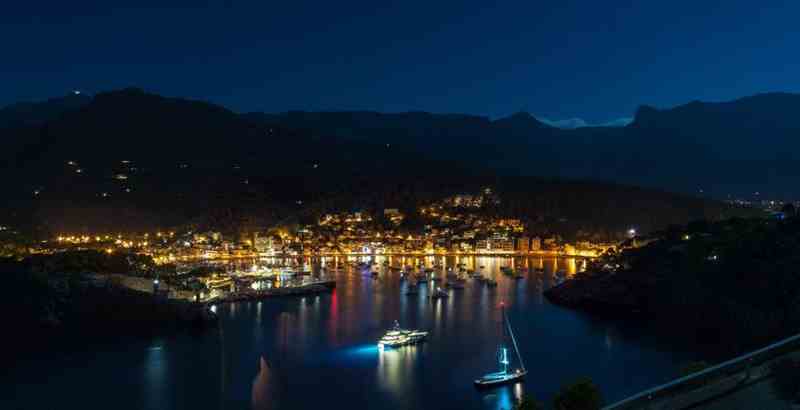 Mallorca Tourist Attractions
Mallorca Airport lies just 8 km distance from Palma, the capital of Mallorca Island. With two bus lines, taxis and car hire ready available at the airport, there is much to see and do on the island.
The Balearic Islands, of which Mallorca is the largest, are as popular as they have been when cheap package holidays first became fashionable in the late 50's and early 60's. The city of Palma is not just the capital of Mallorca, it is also the capital for the autonomous community of the Balearics, comprising of the other islands Formentera, Ibiza and Menorca.
The islands have been in habitation since 6000 to 4000 BC and there are numerous excavation sites and archaeological digs uncovering some amazing finds of the Balearic's rich heritage and culture. Prehistoric settlements have been discovered at Capocorb Vell in the Llucmajor municipality, at Sa Canova de Morrell in the Artà municipality and at many other places in the archipelago.
Who could blame our early ancestors for wanting to enjoy the bright hot summers and mild winters of the Mediterranean Sea? Today's visitors sunbathe or enjoy water sports at the wonderful beaches, go hiking in Mallorca's mountain range Serra de Tramuntana or shopping in Palma or resort towns like Manacor or Port de Sóller on the north-western tip of the island.
White sandy beaches, turquoise waves, mysterious underground lakes hidden in caves, rocky coves for private snorkeling and sunbathing, all these make Mallorca to one of Europe's most visited tourist destinations. In 2010 more than 10 million visitors chose Mallorca above any other holiday destination.
Mallorca tourist attractions are numerous. Starting off with a tour around Palma by going on a hop-on, hop-off bus ride is not a bad idea, if you haven't got the hang of driving your hired car on the right-hand side, yet. The journey in an open-top, double-decker bus will give you an initial impression of Palma and there are some 15 stops throughout the city, where you can hop off and enjoy the sites for a while and then hop on again to continue your tour.
You can visit the Palace of Almudaina, see the famous cathedral, visit the Plaza Mayor and sip a cup of coffee before continuing to the fish exchange or to the harbour, where the fishing boats bob up and down in the Mediterranean Sea.
The famous Drach caves near Porto Cristo are easy to get to by hire car. These four inter-connected, prehistoric caves are among the major Mallorca tourist attractions. The French, the White and Black cave as well at the one named after Luis Salvador are located in Carretera Cuevas and can be visited from 1st November to 31st March from 10.45am to 3.30pm and from 1st April to 30th October from 10.00am to 05.00pm in the afternoon daily. The entrance fee per person is around Euro 11.50 and includes a short guided tour with a classical music concert at the shores of Martel Lake, one of the underground lakes in the caves.
Cabrera Archipelago National Park is a wonderful day trip by boat from Colonia de Sant Jordi and Porto Petro. The small group of islands and rocky islets is home to a delicate eco system, featuring an underwater world with Neptungrass meadows and rich marine life, rare plant species on land as well as large colonies of water fowl and seabirds. There is also a 14th century castle, underwater archaeological sites and a museum to visit on the main island.
The Gothic style 14th century Bellver Castle is just a short drive 3 km by hire car from Palma along the Ma-1 route. The massive castle complex was initiated by King Jaime II and is unusual in that it has a circular layout with three monumental towers and a keep, which are divided over four storeys. Going inside, you'll find a circular bailey, divided over two storeys with a chapel on the second floor. On Sundays admission is free, but during the week adults pay around Euro 2.50 entrance fee.
The famous 14th century Cartuja de Valldemosa Monastery was once the snug home for composer Frederic Chopin and writer Georges Sand. Today the former monastery is home to the Municipal Museum, where visitors can still see some of the things Chopin and Sands left behind, as well as many finds from the Carthusians, who founded the monastery. The Ma-10 and Ma-1130 both lead to Valldemosa.
In Palma itself there are few Mallorca tourist attractions to rival the cathedral. Dating back to the reign of King Jaime II, the cathedral has no fewer than three naves and a tower with nine bells, one of which, affectionately known as N'Eloi, weighs 4,517 kilograms and measures 2 meters in diameter.
After so much sightseeing you will want to get some rest at the beach. Peguera Palmira beach is the largest of the three beaches at Peguera, a pretty seaside town with shops, a pleasant promenade to stroll on after you've had lunch at one of the friendly restaurants and calm waters to swim in, once you've had a siesta.
Sun and fun at the beach are still ranking as Mallorca tourist attractions number one!
UNBEATABLE VALUE CAR RENTAL

FREE
Amendments,
FREE
Cancellations,
NO
card fees!

airport_shuttle Need Airport Transfers?
Useful Information about Mallorca Airport