Alfa Romeo Car Rentals at Mallorca Airport
UNBEATABLE VALUE CAR RENTAL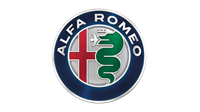 Alfa Romeo - Mallorca Airport
check_circle
12 Alfa Romeo car rental quotations searched.
Popular Alfa Romeo models to rent:
About Alfa Romeo Rental Cars at Mallorca Airport
Embrace the thrill of the open road with an Alfa Romeo rental from Mallorca Airport. A legendary brand, Alfa Romeo is renowned for its innovation, passion and groundbreaking technology. It combines the best of Italian style and performance, guaranteeing an unforgettable driving experience, whether you're in Mallorca for business or pleasure.
Unleash the Italian Spirit with the Alfa Romeo Giulietta
The Alfa Romeo Giulietta is a masterclass in balance and agility, perfect for zipping through Mallorca's charming old towns or cruising along the scenic coastlines. Its compact size and nimble handling make it a favourite among city explorers, while its efficient fuel consumption and low emissions will appeal to eco-conscious drivers.
Rent your Giulietta from KEYANDGO, INTERRENT or AMIGO AUTOS and experience the perfect blend of Italian craftsmanship and eco-friendly performance.
Experience the Power of the Alfa Romeo Stelvio
Offering unrivalled power and performance, the Alfa Romeo Stelvio is the ideal choice for those seeking a luxury driving experience on the open roads of Mallorca. Its powerful engine and precision handling make it a joy to drive, while its spacious interior and high-tech features ensure your journey is as comfortable as it is exhilarating.
Whether you're heading to a high-stakes business meeting or embarking on an adventurous road trip, the Stelvio promises to deliver a drive that's nothing short of spectacular. Get behind the wheel of this exceptional SUV at RECORD and experience the true meaning of Italian luxury.
For unbeatable Mallorca Airport Car Rental prices, Alfa Romeo rentals are an excellent choice. The brand's unique blend of style, performance and eco-friendliness make it a top pick for any traveler arriving at Mallorca Airport. Whether you're a business professional looking for a sophisticated ride or a leisure traveler seeking a fun and sporty car, there's an Alfa Romeo model that's just right for you.
Alfa Romeo Vehicle Rentals by Group Available at Mallorca Airport
Which Car Rental Companies Offer Rental of Alfa Romeo Cars from Mallorca Airport?
Alfa Romeo Vehicle Rental at Mallorca Airport - FAQ
Alternative Car Brands Available to Rent at Mallorca Airport
We have 166 different types of vehicles from 24 manufacturers provided by 31 car rental companies at Mallorca Airport.