Smart Car Rentals at Mallorca Airport
UNBEATABLE VALUE CAR RENTAL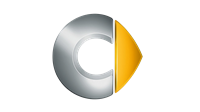 Smart - Mallorca Airport
check_circle
9 Smart car rental quotations searched.
Popular Smart models to rent:
About Smart Rental Cars at Mallorca Airport
Be it business or leisure, the journey is as significant as the destination, and what better way to explore the magnificent island of Mallorca, than with the Smart vehicles available at Mallorca Airport. Smart, as a brand, has always been synonymous with innovation, compactness and environmental responsibility. The brand offers vehicles that are a joy to drive, with a modern aesthetic and a minimalistic footprint, making them an ideal option for navigating the bustling streets or the quaint countryside lanes of Mallorca.
Smart Forfour: A Compact Marvel for the Urban Adventurer
The Smart Forfour, available through GOLDCAR and RHODIUM, is a compact, yet spacious model, making it a perfect fit for solo business travelers or small families. The vehicle offers comfortable seating for four and generous boot space for luggage. Its compact size is a boon for navigating the narrow lanes and finding parking spaces in the bustling city of Palma. The Smart Forfour also boasts of an eco-friendly engine, aligning with the brand's commitment to sustainability. Those seeking an outstanding Mallorca Airport Car Rental experience will find the Smart Forfour to be an excellent choice.
Smart Fortwo: The Eco-Conscious Choice for the Solo Traveler
The Smart Fortwo, set to be available soon, is the epitome of compact, efficient driving. It's the perfect fit for the environmentally-conscious solo traveler who values mobility and sustainability. Despite its small size, the Fortwo doesn't compromise on comfort or technological features, offering a premium driving experience. Its stylish design and compact form make it a head-turner, while its electric engine ensures zero emissions, making it a great choice for those looking for an eco-friendly Mallorca Airport Car Rental.
Traveling in Mallorca can be much more than just getting from point A to B. With Smart car rentals from Mallorca Airport, the journey can become an experience to remember. Whether it's a business trip or a leisurely vacation, Smart vehicles offer the perfect blend of comfort, efficiency, and sustainability. So why wait? Book your Smart rental today and embark on an unforgettable Mallorcan adventure.
Smart Vehicle Rentals by Group Available at Mallorca Airport
Which Car Rental Companies Offer Rental of Smart Cars from Mallorca Airport?
Smart Vehicle Rental at Mallorca Airport - FAQ
question_answer Which car rental companies offer Smart car rentals at Mallorca Airport?
question_answer Which car rental company at Mallorca Airport offers the cheapest Smart car rentals?
question_answer Which manual/stick shift Smart cars are available to rent at Mallorca Airport?
The following manual/stick shift Smart cars are available to rent at Mallorca Airport:
Smart Forfour
Alternative Car Brands Available to Rent at Mallorca Airport
We have 166 different types of vehicles from 24 manufacturers provided by 31 car rental companies at Mallorca Airport.