Jeep Car Rentals at Mallorca Airport
UNBEATABLE VALUE CAR RENTAL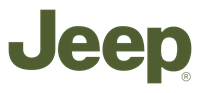 Jeep - Mallorca Airport
check_circle
12 Jeep car rental quotations searched.
Popular Jeep models to rent:
About Jeep Rental Cars at Mallorca Airport
With a brand ethos rooted in freedom, adventure, and passion, Jeep has been a stalwart in the automotive industry since its inception. Known for their rugged strength and off-road capabilities, these vehicles offer a unique driving experience that makes every journey an adventure. When it comes to exploring the diverse landscapes of Mallorca, a Jeep rental from Mallorca Airport can be your key to unlocking the island's hidden treasures.
Experience Unmatched Versatility with Jeep Compass at LEASYS
The Jeep Compass encapsulates the brand's spirit of exploration and versatility. With its compact size and agile handling, it's perfectly suited for navigating through the narrow lanes of Mallorca's charming old towns. Its spacious and comfortable interior, coupled with advanced safety features, make it an ideal match for families or business travelers looking for a convenient Mallorca Airport Car Rental.
Embrace Eco-Friendly Adventures with Jeep Renegade Hybrid at LEASYS
The Jeep Renegade Hybrid offers an eco-friendly option for those conscious about their environmental footprint. Combining the ruggedness of Jeep with the benefits of hybrid technology, this vehicle offers excellent fuel efficiency without compromising on performance. It's a great choice for eco-conscious travelers seeking a reliable and green Mallorca Airport Car Rental option.
Discover Wild Landscapes with Jeep Wrangler at LEASYS
The Jeep Wrangler is a symbol of freedom and adventure. Its powerful engine and superior off-road capabilities make it the perfect companion for exploring the wild landscapes of Mallorca. Whether you're planning an off-road adventure in the Tramuntana Mountains or a coastal drive along the island's stunning beaches, the Wrangler is the ideal choice for thrill-seekers in search of an unforgettable Mallorca Airport Car Rental experience.
Whether you're here on business or leisure, each of these Jeep models available at Mallorca Airport promises a unique and enriching driving experience. So, pack your bags and start your Mallorcan adventure with a Jeep rental today.
Jeep Vehicle Rentals by Group Available at Mallorca Airport
Which Car Rental Companies Offer Rental of Jeep Cars from Mallorca Airport?
Jeep Vehicle Rental at Mallorca Airport - FAQ
question_answer Which car rental companies offer Jeep car rentals at Mallorca Airport?
question_answer Which car rental company at Mallorca Airport offers the cheapest Jeep car rentals?
question_answer Which automatic Jeep cars are available to rent at Mallorca Airport?
Alternative Car Brands Available to Rent at Mallorca Airport
We have 166 different types of vehicles from 24 manufacturers provided by 31 car rental companies at Mallorca Airport.
eco
Want to drive something eco-friendly on holiday?